WE ARE OPEN!
To comply with Government guidance, we have Track and Trace system, on arrival please follow the one-way system around the car park to the barrier check in point, please remain in your car. One of the Team will record your details. We are legally bound to keep the data for 21
Looking to buy a holiday home?
We are safe viewing and safe selling – please call 01299 401277.
Guests
We require owners to follow social distancing guidelines, currently as different households may not share accommodation guests from other households may not join you. We hope to relax this soon.
Stables
The riding stables are open by appointment only and strict rules apply.  You are not permitted to enter the stables without an appointment.  You are free to walk past the stables but please do not touch any of the animals or surroundings.
If you develop symptoms of Covid-19 whilst here
Please notify reception immediately by telephoning 01299 401277.
Immediately self-isolate and request a test.
If test confirms COVID-19 you must return home using private transport.  If you cannot return home then your circumstances will be discussed with an appropriate health care professional and if necessary, the local authority.
Others in the same accommodation must self-isolate. If the diagnosis is confirmed all should also return home for their isolation period.
DO NOT COME TO BANK FARM IF YOU ARE EXPERIENCING ANY OF THE SYMPTOMS OF COVID-19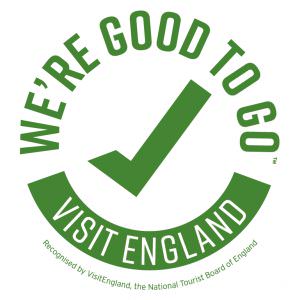 There may never be a better time to buy your perfect holiday home.
We have a small selection of new and pre loved static caravans for you to enjoy.  If you want to avoid flying and the dreaded 14 day isolation when returning home with no more baggage checks no more delays, no more queuing, no more coaches, no passports required. There are no restrictions to how many times you'll be able to holiday when our park reopens, for 11 months a year! Holiday as often as you can; fortnights, weeks, weekends and bank holidays, it's the perfect answer to all your holiday needs.  Talk to us today about safe distance viewing appointments!! Don't wait as Bank Farm is almost full and we only have a small number of opportunities.
Keeping in touch with you while we are closed to our holiday home owners.
We want to reassure all our owners that Mandy & Mark (the Park's Wardens) Trevor and the team are working hard.There are many job including, site maintenance, mowing and keeping all the services working. There is never a dull moment even when you are not here.Security is our highest priority so, you can rest assured your holiday home is safe and sound.We hope you all of you are all safe and well.The team want to send you their warmest regards and hope you will be back as soon as the Governments current restrictions lift.
Thank you for your patience and understanding.
Bank Farm Holiday Park's picturesque  location makes it the perfect static caravan and lodge holiday home site. However it's the Park's facilities which make it the most desirable ownership experience of all the Parks in the Severn Valley, Worcestershire and with our "no age limit policy" keep your van clean and tidy and you can stay forever without having to upgrade.
The Park is situated in the heart of the Severn Valley in Worcestershire close to the Shropshire border, the river Severn runs along the holiday parks edge, on the next to the beautiful Wyre Forest which covers 4,800 acres of spectacular woodland an outstanding area of natural beauty. The superb views offer a fairy-tale landscape to explore by foot, bicycle or car.
If you walk through our farm to the banks of the Severn and turn right…you can walk off the park, all the way to Bristol, there's thousands of footpaths to explore on the way. If you turn right the stories the same but your destination will be the Welsh Cambrian Mountains, if you walk both you'll have done 220 miles!
Our unrivalled facilities include our very only Equestrian Centre where you can learn to ride and so much more; visit our Equestrian website to find out about livery, hunt simulations and advanced lesson specialities.
Our Heated Swimming Pool is open during the summer months and offers hours of fun for all the family.
The Park has an exclusive 9 hole pitch and put golf course where you can practice your skills before visiting one of the local golf courses or driving range.
Anyone for tennis?  Yes we've a full size, enclosed tennis court too and for our younger visitors a Children's Play Area which is far enough away that the tranquillity's not disturbed but close enough to be safe and just a short walk.
You couldn't be closer to the fabulous Steam Trains of the Severn Valley  Railway which puffs quietly through our farm.
Come rain or shine, whatever your age, or the age of your holiday home, there's never a dull moment at Bank Farm, however if it's just a relaxing stress free holiday escape you're after, it won't take long for the quiet waters of the River Severn and the peace and quiet of this spectacular valley to soothe away your stress leaving you relaxed and refreshed. 
Spring update 2020 – Currently all are closed.
Pitch and Put Golf Course – Is now closed. After last years reseeding the greens are much improved and we look forward to a great summer.
Fishing – the one that got away! We have 3 well stocked fishing pools and the River Severn runs through the park.
Lots of good sized carp were restocked last year (2019)  so please do let us know how big they have grown? Update – This winter we've spayed all the reeds with an aquatic weed killer and will shortly be testing our new battery reed cutter to help make fishing in 2020 better than ever! Currently all pools are very well stocked with fish, so do surprise visitors!  Because Carp are bottom feeders, our pools look murky which is actually a good sign of being well stocked.
As ever the river Severn is fishing brilliantly at the moment and has been all winter, long may it continue.
Equestrian Centre – Fully open for lessons, hunt hire, horse for sale, group holidays and more. Please make certain to come and say hello when you next visit and see the website to check out what's on or visit their facebook page for lots more information.
Tennis Court – The court has now been resurfaced, new fence, nets and posts – OPEN.
Our outdoor heated Swimming Pool reopens 31st May 2020 for the late spring and summer season.
Please read our reviews from Google –
"Beautiful, peaceful location, not far from Bewdley. 
Facilities are great and clean, lovely heated outdoor swimming pool, tennis court, mini golf course and park area. Park is very relaxed, kids love the freedom and also dog friendly. 
We attended the Pool Party on Saturday 3rd August, the atmosphere was amazing, such a good night. 
If you want to get out the rat race and breathe, I highly recommend the place."
"Appreciably we are only here 6 hours but to be honest (and I'm not a serial reviewer) this is quite possibly the most idilic place I've ever been. Sweeping green hills, a beautiful layout. Dog friendly with a cracking walk to the steam train line and down to the river Severn.
The heated pool is incredible and like swimming in a bath with continental quality pool surround and facilities. Tennis court and pitch and putt golf. Well off the urban trail the sky is huge and beautiful.
For tourers you have 5 hard standing pitches that despite other reviews is the perfect location for tourers… Course gravel so no mud and fully serviced pitches with waste, water and electric on each pitch. The tourers are right beside the park, the toilet block, laundry and bins are convenient.
Quite simply incredible. The only criticism is that these guys don't blow their own trumpet enough!! Though I'm not sure any website would do the real thing justice…. A video and perhaps some drone footage would wow any online looker.
Stunning site… Possibly the best ever stayed on."
"Used the outdoor pool. Astroturf ground cover around the pool so no slipping issues. Pool temperature about 30°C and nice shading umbrella areas with seating. Changing rooms with toilets and shower."
"Great place, excellent swimming pool, tennis court, beautiful views, loads to do in the area, I would highly recommend! – I'd give it 5 stars if it had a shop on site" –
Our reply – Sorry about no shop!
Our  warden does keep a few essentials.
We did have a shop once but unfortunately the park is just too quiet, it was hard to keep milk in date and not to have to eat all the stale bread and out of date sausages 🙂
There are a good selection of small nationals (Tesco Express and Co-op) plus lots of very tasty independents who need our support in Bewdley
"The park was lovely! Had a very warm welcome from Mark & Mandy Smith followed by a tour around the park – I would definitely recommend visiting!"
"We bought a caravan here in May ( our little haven) and we love it here albeit there seems to be no respite from the sun, mustn't complain though or so my partner keeps telling me hahaha. Seems to have its own micro climate. Fantastic views from our caravan and patio overlooking all the park. The only downside is when its windy we get the brunt of it lol. Lovely woodlands pool and pitch n put course and brilliant staff. Mark the warden and Mandy his wife (the manager) are so friendly and a really lovely and helpful couple. Nothings too much. Trevor the owner is a real down to earth gent always cheerful and chatty and seems happy to see you, and seeing the size of the park and how many holiday homes there are to maintain any queries or problems are sorted as soon as they can fit you in. Cant fault it. We love it"
"Well run, family friendly caravan parks. Good facilities. Lovely setting"
Please GOOGLE – Bank Farm Holiday Park Bewdley – see all our reviews
To find out more about Bank Farm Holiday Park please call –
01299 401277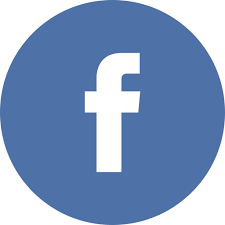 Please visit our Facebook page