Bank Farm Holiday Park's picturesque  location makes it the perfect static caravan and lodge holiday home site. However it's the Park's facilities which make it the most desirable ownership experience of all the Parks in the Severn Valley, Worcestershire and with our "no age limit policy" keep your van clean and tidy and you can stay forever without having to upgrade.
The Park is situated in the heart of the Severn Valley in Worcestershire close to the Shropshire border, the river Severn runs along the holiday parks edge, on the next to the beautiful Wyre Forest which covers 4,800 acres of spectacular woodland an outstanding area of natural beauty. The superb views offer a fairy-tale landscape to explore by foot, bicycle or car.
If you walk through our farm to the banks of the Severn and turn right…you can walk off the park, all the way to Bristol, there's thousands of footpaths to explore on the way. If you turn right the stories the same but your destination will be the Welsh Cambrian Mountains, if you walk both you'll have done 220 miles!
Our unrivalled facilities include our very only Equestrian Centre where you can learn to ride and so much more; visit our Equestrian website to find out about livery, hunt simulations and advanced lesson specialities.
Our Heated Swimming Pool is open during the summer months and offers hours of fun for all the family.
The Park has an exclusive 9 hole pitch and put golf course where you can practice your skills before visiting one of the local golf courses or driving range.
Anyone for tennis?  Yes we've a full size, enclosed tennis court too and for our younger visitors a Children's Play Area which is far enough away that the tranquillity's not disturbed but close enough to be safe and just a short walk.
You couldn't be closer to the fabulous Steam Trains of the Severn Valley  Railway which puffs quietly through our farm.
Come rain or shine, whatever your age, or the age of your holiday home, there's never a dull moment at Bank Farm, however if it's just a relaxing stress free holiday escape you're after, it won't take long for the quiet waters of the River Severn and the peace and quiet of this spectacular valley to soothe away your stress leaving you relaxed and refreshed. 
Autumn

 update 2020 – OPEN!
Pitch and Put Golf Course – Open weather permitting. After last years reseeding the greens are much improved and we look forward to an interesting autumn.
Fishing – the one that got away! We have 3 well stocked fishing pools and the River Severn runs through the park.
Lots of good sized carp were restocked last year (2019)  so please do let us know how big they have grown? Update – Last winter we've spayed all the reeds with an aquatic weed killer and will shortly be testing our new battery reed cutter to help make fishing in 2020 better than ever! Currently all pools are very well stocked with fish, so do surprise visitors!  Because Carp are bottom feeders, our pools look murky which is actually a good sign of being well stocked.
As ever the river Severn is fishing brilliantly at the moment and has been all winter, long may it continue.
Equestrian Centre – The riding stables are open by appointment only.  You are not permitted to enter the stables without an appointment.  You are free to walk past the stables but please do not touch any of the animals or surroundings. We are open for lessons, hunt hire, horse for sale, group holidays and more. Please make certain to come and have a look and shout hello when you next visit and see the equestrian website to check out what's on or visit their facebook page for lots more information.
Tennis Court – The court has now been resurfaced, new fence, nets and posts – OPEN.
Our outdoor heated Swimming Pool is closed – reopens May 2021.
To find out more about Bank Farm Holiday Park please call –
01299 401277
To comply with Government guidance, we have Track and Trace system, on arrival please follow the one-way system around the car park to the barrier check in point, please remain in your car. One of the Team will record your details. We are legally bound to keep the data for 21
Guests
We have now relaxed our rule of no visitors and are happy to welcome guests and family onto the park.  We trust you will follow government guidelines of social distancing and social bubbles.
If you develop symptoms of Covid-19 whilst here
Please notify reception immediately by telephoning 01299 401277.
Immediately self-isolate and request a test.
If test confirms COVID-19 you must return home using private transport.  If you cannot return home then your circumstances will be discussed with an appropriate health care professional and if necessary, the local authority.
Others in the same accommodation must self-isolate. If the diagnosis is confirmed all should also return home for their isolation period.
DO NOT COME TO BANK FARM IF YOU ARE EXPERIENCING ANY OF THE SYMPTOMS OF COVID-19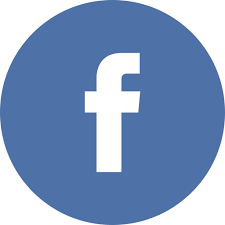 Please visit our Facebook page